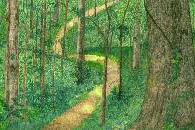 Natural Wonder Living
Using all natural ingredients and 100% Essential Oils to keep your family and your home clean and comfortable.
** 10% off your first on-line purchase **
(excluding shipping).
Pickup option at checkout is
for local friends/family only.
To get the benefit of discounts,
you must be signed in.
Avg Rating:

(1 rating)
Mint Votives Set of 3 or Individually
Limited SelectionStarting at $1.25
paraffin wax
Slightly smaller votives, scented only with 100% pure EO essences to clear the mind and promote clarity and concentration; light spearmint scent; cool blue color; available individually or as a set of 3. Will later be available in soy wax blend.